PentreffestNoz with Kantref
Friday 06 April 2018 from 19:30 to 23:30
St Fagans Village Hall, Crofft-Y-Genau Road, St Fagans, Cardiff CF5 6DU
---
Kantref are a five piece band from across Wales.  They have played for dance events and festivals throughout the UK and France, including PentreffestNoz and the Pentreffest Autumn Festival. Their line up of fiddles, accordion, mandolins, guitar and double bass creates an exciting, authentic sound and they play both traditional tunes and their own compositions for dances from Brittany and France.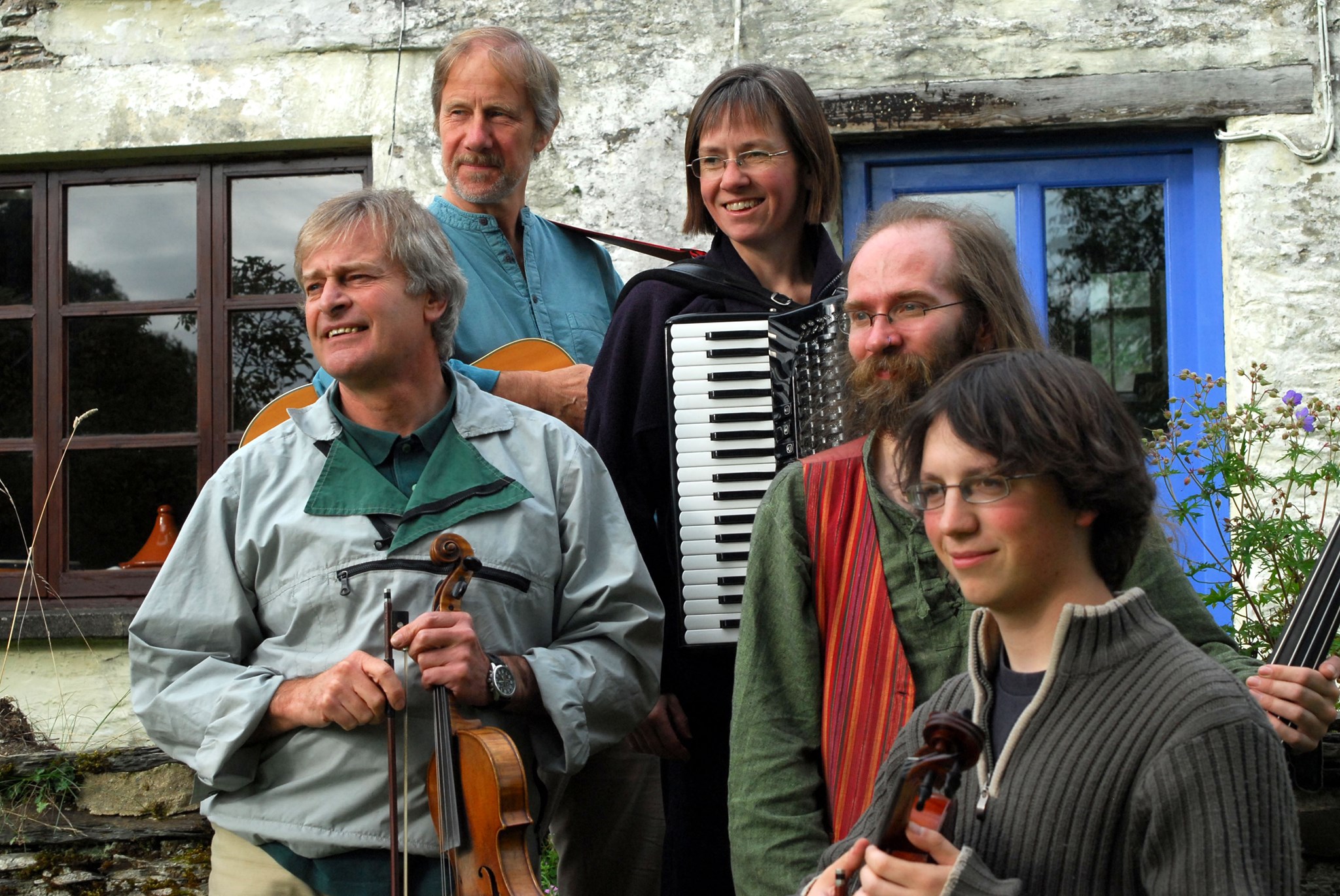 "Take an accordion, guitar, four fiddles, mandolin and mandola.
Mix well and add a touch of bass. Apply liberally to a tasty selection of French and Breton dance tunes.
The perfect recipe for a full-flavoured Fest Noz!"
Kantref are Pete Damsell (fiddle), Annette Davies (piano accordion), Gwilym Hardy (fiddle), Ken Humphreys (double bass) and Geoff Liles (guitar).  For more information see http://www.kantref.co.uk
Annette Davies will lead the dance workshop, and Gwilym Hardy will lead the music workshop.
19:30 Music & Dance workshop
21:15 Bal (live music for dancing)
Entry price - £8 / £6 (concessions) / £4 children [accompanied children under 12 FREE].
This includes tea and coffee and biscuits.
There is no bar but you are welcome to bring your own drinks.